1. the start
We offer a highly curated collection of prints here at Decor Eighteen Hundred.
We not only scour the vaults of museums worldwide but we also have an exclusive and extensive personal collection of antique imagery that we are proud to offer.
Our art prints have been thoughtfully selected to bring charm to your space.
2. the editing
We are very serious about image preservation. In fact, it is a fundamental key of who we are. 
It goes without saying that antique imagery is not always in the best condition. Our collection of images are both carefully and respectfully repaired. This includes repairing major damage to the art itself, correcting color and overall image brightness. Additionally, artist of the past knew nothing of modern picture frames- so we digitally resize our collections to make framing much, much easier for you. 
We strive to use our extensive digital restoration process to only enhance what the original artist created. Even within our "altered art" collection we show regard for the original work and do not make any disrespectful edits. We are very proud to say that our digital restoration process makes us stand out from the crowd.
something to note:
Even though we use digital restoration techniques- we do not remove all of the charm. Some images look wonderful when left rustic, some need major repair and some need slight repairing. With that said- for the most part you will still find slight foxing, graininess, cracking, paint loss and brushstrokes in our images. At the same time you will find that our images are brightened as much as possible, vibrant and beautifully restored.
While the "before" images below are very charming, sadly they do not represent the artists original intent and they will not print well.
With proper editing they become masterpieces meant to be seen and enjoyed again. Something we feel the original artist would truly appreciate.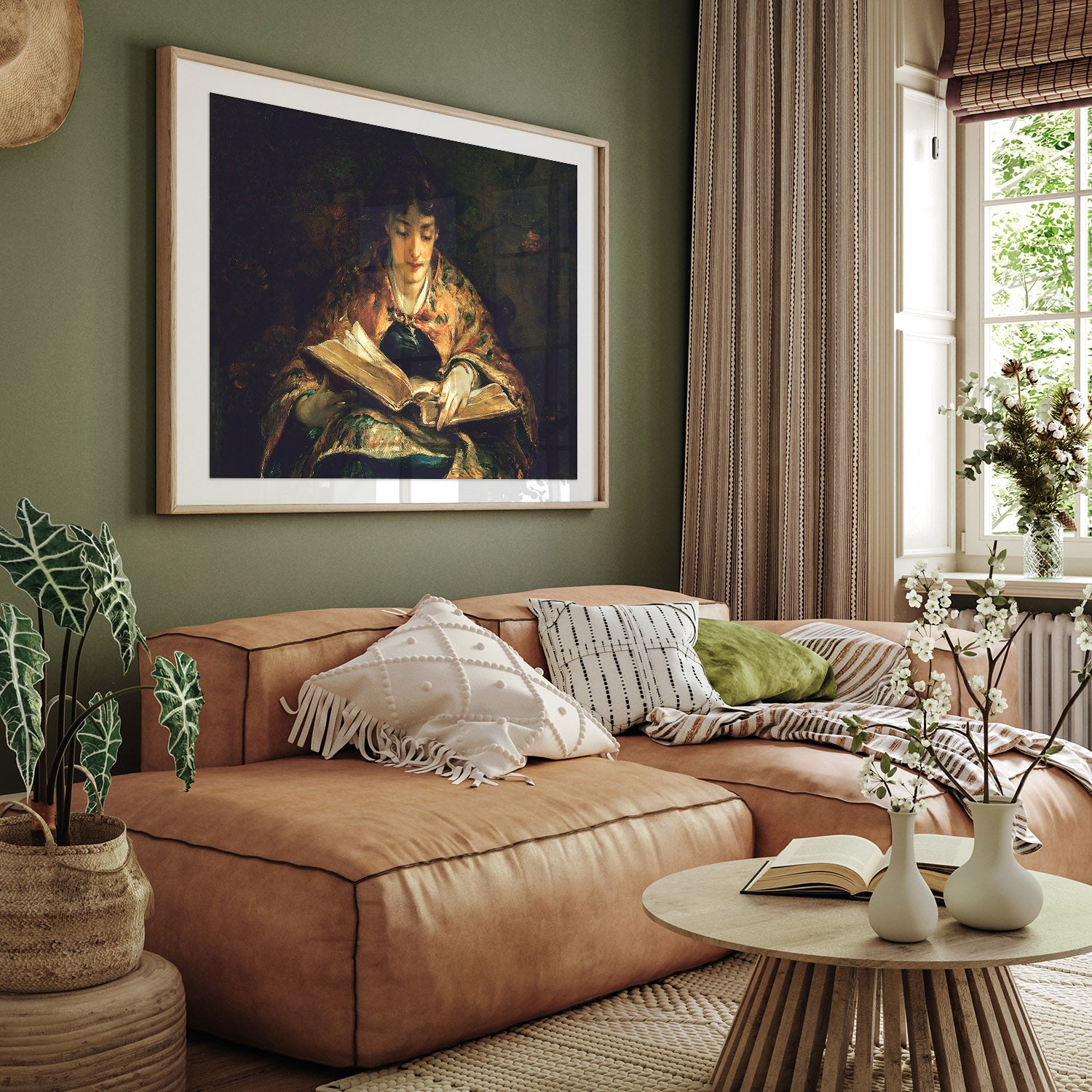 Our Inks
Our images are printed using pigment based archival inks and the "fine art" method of printing.
What exactly is the "fine art" printing method?
Simply put, it is a superior method of printing that utilizes both extremely high quality archival inks and papers to produce museum-level-quality art prints.
What are archival inks?
Archival inks are very different from standard printer ink. They are created to resist fading and weathering. They produce beautiful color tones and are made to last a lifetime with proper care.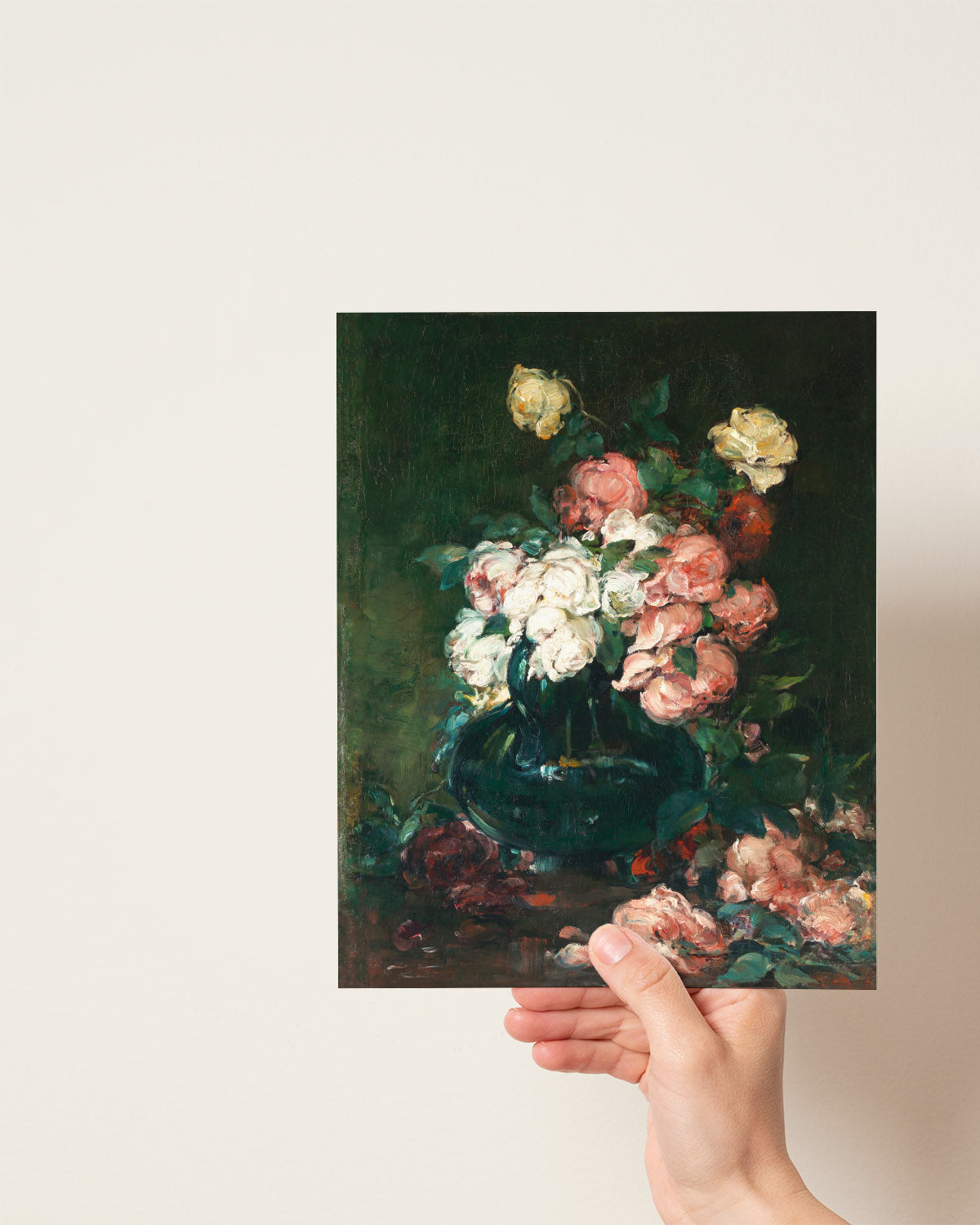 Our Papers
We print using only incredibly high quality archival fine art papers.
You may ask why this matters or if it really makes a difference? The answer to the latter is a resounding, YES!
It makes a huge difference and why it does comes down to two reasons.
1. The way the paper absorbs the ink plays a major role in how it displays the colors. Higher quality paper translates to vivid image quality, long lasting color and beautiful prints that feel and look like the real thing. Archival means they are meant to last a lifetime with proper care.
and 2. The weight or thickness of the paper matters. We don't want your fine art prints to feel thin and un-durable like a poster. Our papers are heavy weighted which helps them to lay more flat and frame more easily. We want you to be able to feel the quality.