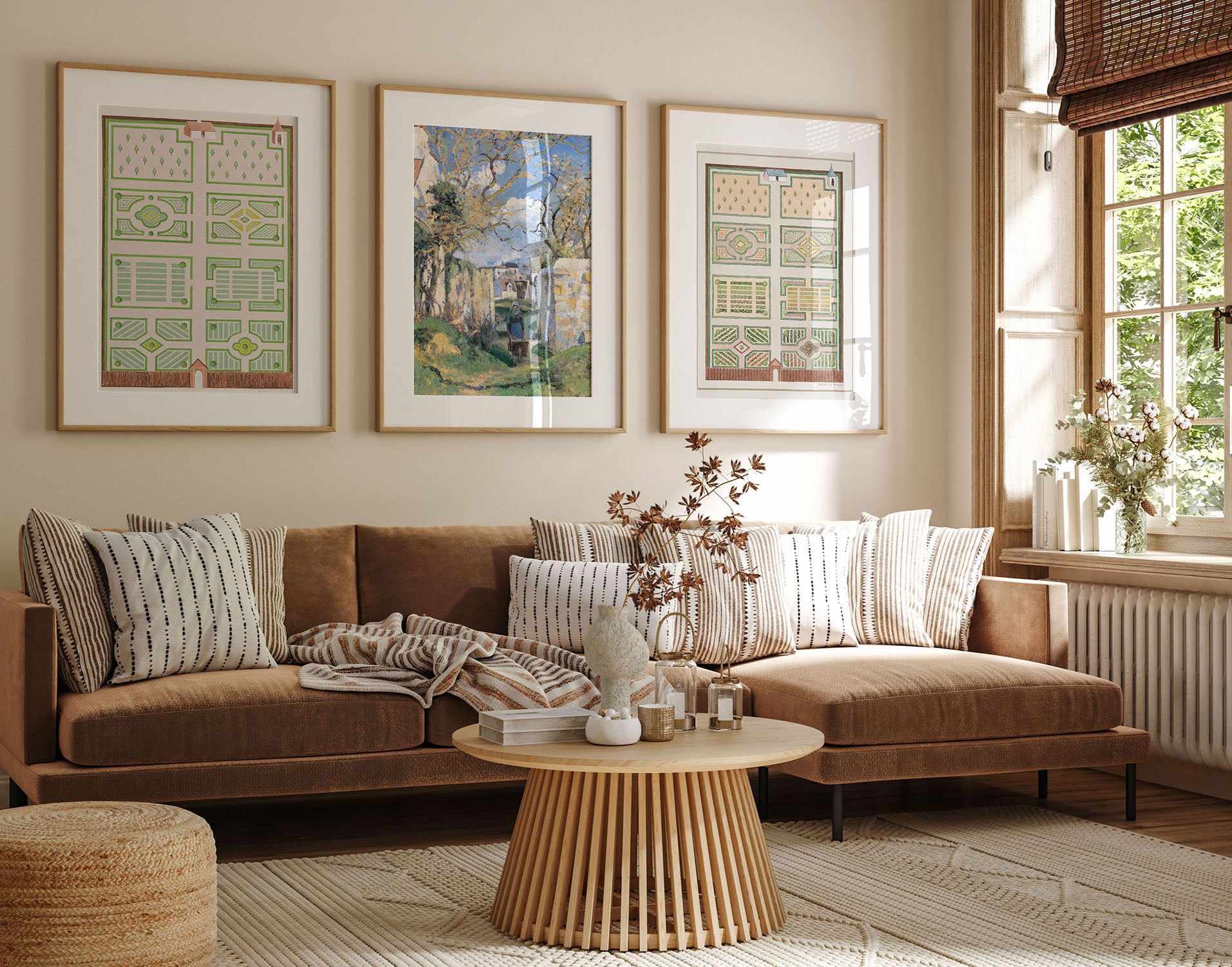 YOU GOT THIS.
Follow the simple steps we've outlined below and you will be thrilled with what you can create in your space.
You can do it!
Theme & Focal Point
It all starts with choosing a main focal point and a cohesive color palette.
-
First, for your focal point choose what subject(s) speak to you. It can be still life images, figures, landscapes, seascapes, ect. Also it is good to think about the location of where your gallery will be (ex. it may not be the best idea to have a gallery wall highlighting fruits or other food in a bathroom- eww).
-
Second, find your color palette. Do you want warm tones, cool tones, earthy, bright, monochromatic, ect.
-
TIP:
cool tones are- blues, greens, purples,
warm tones are- reds, oranges, yellows.
Choosing Your Images
Be brave and have fun when choosing images for your collection.
-
First, you need to choose your foundation image. This will be the anchor of your collection.
-
Second, choose your remaining images (at least three). There really is no hard and fast rule here, however you should strive to keep your image color tones and values similar to create a more cohesive look. You can mix and match landscapes with portraits, with still life, with patterns, ect... as long as they tonal blend together.
-
TIP:
Think of your gallery wall as a story. What is it trying to say? This can help you in creating a warm cohesive feeling.
Choosing Your Frames
Start by asking yourself, what is my frame style?
-
Are you a minimalist, maximalist? Do you like modern, simple or eclectic? Wood, metal or even resin? It's a lot of questions, but we believe frames can have a huge impact on your art print itself and your overall theme. Here at Decor Eighteen Hundred we are what you call eclectic- we love it all. So don't be afraid to mix and match styles.
-
TIP:
When hanging your gallery start with your foundation image first. In larger groupings this one needs be hung slightly off center in order to create balance and help your eye move around the entire collection more easily.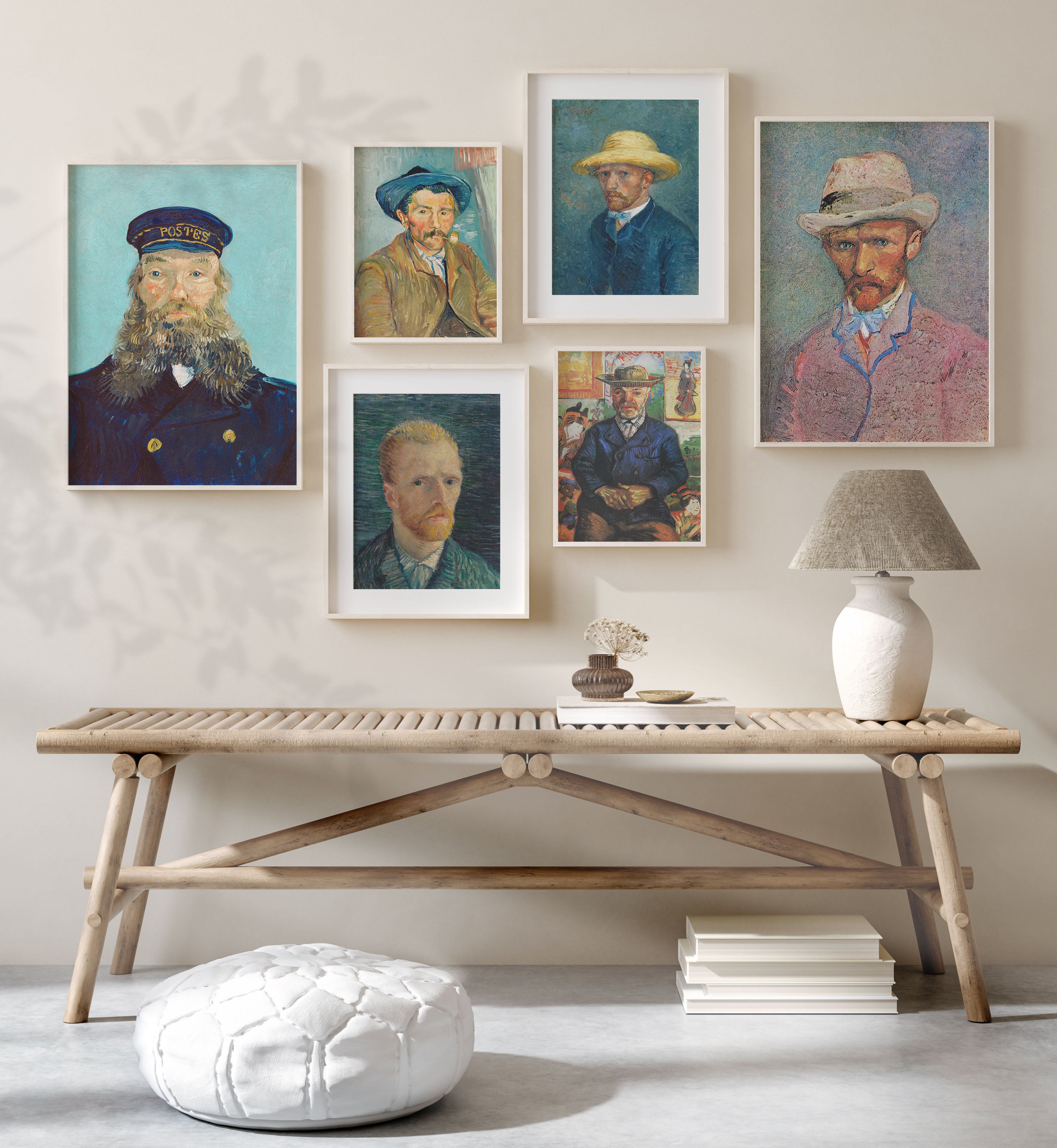 Your home is about you and your family.
Art invokes different emotions in each person...
... so what you really love is the most important thing.
"Be faithful to your own taste, because nothing you really like is ever out of style." 
- Billy Baldwin